Otago Hunt Inc.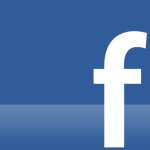 Look also at Facebook
https://www.facebook.com/groups/1127
y
President              Mrs Mel MacLeod 027 476-7038
Vice President      Mr Oliver Goldsmith 0274333105
Master                   Mrs Anne Beattie   027 489-1862
Deputy Master     Miss Emma Barker 021 375-568
Huntsman           
Secretary
Treasurer              Miss Victoria Magazinovic 027 507-2576
Field Secretary    Miss Victoria Magazinovic 027 507-2576
The Hounds will be worked mid week during the season.  Venue will be advised at each Hunt prior and in the ODT Sports draw and on the Otago Hunt Facebook page.  All welcome to attend.  For more details contact Anne on 027 489-1862.
February
Saturday 13th Trek to 3 Kings, Maungatua's (Host: Anne Beattie)
23/24th Hunter School, Hunt Kennels  (contact Janene Cuthill)
Thursday 25th Introductory Hunt, Maungatua (Host: Otago Hunt Inc) 6pm Drag
Sunday  28th Introductory Hunt/Pony Club, Cottesbrook (Host: Host: J Tisdall)
MARCH
Thursday 3rd     Jumping Practise, Maungatua (Host: Otago Hunt Inc)
Sunday 13th   Opening Hunt, Black Rock (Host: Mr A Beattie)
Sunday 20th Gladford Station & Craigend Farm (Hosts: Mr D and Mr C Nichol)
Saturday 26th   Easter Middlemarch – (Hosts: B Elliot and J Foote)
Sunday 27th Hunter Trials – Middlemarch
Monday 28th Cottesbrook (Host: J Tisdall)
APRIL
Sunday 3rd Abbotsford Station to Clarkes Pub (Host: Mr A Nichol)
Saturday 9th Combined Eastern Southland (Host Dawson Downs)
Sunday 10th Combined Eastern Southland (Host Dawson Downs)
Sunday 17h Barewood Station (Host: Mr M Deans)
Sunday 24th    Lee Flat (Host: Mr M Scorgie)
Wednesday 27th National Hound Show – Hamilton
MAY
Sunday 1st Glencairn, Outram (Host: Mr R Johnstone) – Drag/Pony Club
Sunday 8th Rockfields  (Host: Mr J Stevenson)
Sunday 15th Black Rock (Host: Mr A Beattie)
Saturday 21st Combined Birchwood – Te Anau
Sunday 22nd Combined Birchwood – Te Anau
Sunday 29th     Lee Flat (Host: Mr M Scorgie)
JUNE
Sunday 5th Rockfields  (Host: Mr J Stevenson)
Monday 6th    Rockfields  (Host: Mr J Stevenson)
Sunday 12th Gladford Station & Craigend Farm (Hosts: Mr D and Mr C Nichol)
Saturday 18th CLOSING HUNT: Barewood Station (Host: Mr M Deans)
Sunday 19th   CLOSING HUNT: Barewood Station (Host: Mr M Deans)
Champagne Breakfast starting at 10.30am
Cancellation on Otago Hunt Facebook page and by text.
Hunt advertised each Thursday in Sportsdraw section of O.D.T.
and on the FB page and the Otago Hunt website.
Members a plate to each meeting please.
SPONSORS
AA Stevenson Family
Murray's Vet Clinic
Dunedin Print
Hotel Motel Taieri
L McLachlin
Otago Livestock
Willis White & Co Ltd
Horrell Farrier
Harehill Horsetreks
Emma Barker
Saddlery Warehouse
Zara Crutchley, Telfer Young Otago
CB Norwood
The Wobbly Goat
Kissing Gate Café
Gary and Kat Nichol
Victoria Magazinovic
HUNTING ETIQUETTE:
Showing good sport is the objective of the Master, Deputy Master, Huntsman and Whips. To achieve this certain conduct is required. While promoting good sport it is also their desire to encourage caution as is necessary to ensure the safety of riders and mounts.
  

The Master represents the authority of Master of Hounds. Follow the Master's instructions. Listen carefully for announcements.

Be ready to move off on time so that the master may announce any special conditions for the day.The etiquette( riding order ) of the field is – Hounds ,Huntsman, Whippers-in, Master, Deputy Master , ladies , gentlemen , children.
Maintain a safe distance between your horse and others. Do not crowd jumps or cross in front of other riders. Ride straight and collected at all fences.

If your horse has a refusal, go immediately to the rear and wait your turn again.

If your horse

is a kicker, tie a red ribbon to the tail and ride out of the way to avoid accidents.

Please don't take any photos that may be controversial to anyone.

 

Report any damage to fences, including stretched wires, to the Master or his Deputy.  Please shut all gates.

If you retire from the field early, let the Master know.

Stay for afternoon tea so you will be present when the Master thanks the property owners for the privilege of hunting over their land – it is a very great privilege indeed.  Please wear hunting attire.
Conditions of Entry:                                     
By paying a capping fee before a Hunt, the rider (person) is accepting the Otago Hunt Inc. and property owner conditions of entry and is indemnifying the Otago Hunt Inc. and property owners under the provisions of the current Health and Safety Employment Acts.
Never been hunting, but would love to have a go? Daunted by the idea of going out for the first time? Follow our guide to get the most from your day.
How do I find out where to go?
Then ring the field secretary, huntsman or master. This applies for any day's hunting whether you are not a member or not . Ask him or her whether you can come out, where the meet is, where you should park and how much you have to pay. This is called the "cap". 
Do I need a companion?
If you can persuade a hunting friend with a well-behaved horse to accompany you, great, particularly if your horse hasn't been out before. But it's not essential. Tell the field secretary this is your first time, or that you are fairly inexperienced on the hunting field. He/she may be able to suggest someone to look after you for the day, and at least will be aware and able to keep an eye on you.
Is my horse suitable?
The answer is that you don't really know until you get there, but there is no reason why any horse shouldn't learn to hunt well. Many horses get a little overexcited by being at such a terrific "party", but can you blame them? Intro Hunts are perfect for horses who haven't hunted, and for young, green animals because things happen at a more gentle pace. There is often more standing-around time for them to absorb what's going on.
If your horse is used to busy collecting rings and doesn't mind dogs around his feet, there's every chance he'll be fine. Use your brain and stay to the side of the main field so your horse has a chance to look at what's going on, rather than throwing him straight into the middle of the pack.
Do I need to plait?
No .  some people will, out of smartness and courtesy to those whose land they are crossing, but it's not compulsory. Manes should be neat, tidy and clean, but you shouldn't get sent home for not plaiting.
What should I wear?
During Intro Hunts, a tweed jacket and shirt and tie or coloured stock, pale breeches, clean boots and gaiters/half-chaps or long boots, dark gloves and a hat with a dark cover. In the season proper, with most  adults tend to wear black or navy coats, but you will see some in tweed too. If you don't own a tweed coat for Intro Hunts, don't worry about it too much. Girls: hairnets, not flowing locks, please. Make-up is fine, but not Jordan-style, and take off jewellery unless you want to risk tearing your earlobes off on low branches. You may wear a body protector, but preferably under your jacket rather than over it.
What should my horse wear?
If you aren't sure about your brakes, err on the side of caution or take a stronger bit/martingale in the truck with you.Saddle cloths should be dark and follow the shape of the saddle — save that white dressage square for another day.
If you know he might kick, put a red ribbon on his tail and stay well out of the way whenever possible. Kicking a horse or a rider is bad enough, but kicking a hound is the worst thing you can do. You will get sent home, so make sure your horse's head is turned towards hounds, not his backside. A green ribbon denotes a young horse, and if someone puts the back of their hand in the hollow of their back, it means "don't get too close".
Should he wear boots?
This is up to you. .  you know what suits your horse. But remember the boots will be on for a lot longer during the course of a hunting day than they would be during a cross-country round, and the risks of rubbing and overheating are greater. You'll find plenty do and plenty don't.
Will I have to jump huge fences?
Of course not, you can always go round — and there will be other people taking the roundabout route, too. Only jump what you feel happy with; it's not a competition.
How fit does my horse need to be?
Very rarely does hunting involve galloping flat-out for very long, and Intro Hunts in particular can involve a lot of standing around. Your horse needs to be fit enough to canter up a hill without collapsing, but really doesn't need to be racehorse-fit. And you can go home whenever you like — don't feel compelled to stay out for hours if you and your horse are knackered. Remember to tell the Master you are leaving
Golden rules for first-timers
Find out who the master is and say good morning

Never overtake the master, and always listen carefully to his/ her instructions

Always thank traffic that slows down or stops or people who open gates for you.

Never block the road

Don't park in gateways or driveways unless specifically told you can

If you hear the shout "huntsman please!" or "whip please!" get out of the way sharpish so they can get through

Always call them hounds, not dogs

Always shut gates if you are the last through unless told otherwise, and if the person in front of you shouts "gate, please!" pass it back to the next person

Do turn your mobile phone off, and talk quietly while standing  — the huntsman will not be pleased to hear you shrieking about what you got up to the night before

Never ride across the middle of a field of sown crop, even if you see hunt staff doing so

Do ask questions about what is going on. The more you understand about a day's hunting, the more you will enjoy it. People will be very happy to answer your queries

Do find the master/secretary before you go home and say thank you and good night, which is the traditional way to say goodbye 
Read more at //www.horseandhound.co.uk/archives/a-beginners-guide-to-hunting/#23YRswqq0o7rCufH.99