Sustainability
We want our business to leave the environment in better shape than before we started.
Towards this goal we pay attention to encouraging the regeneration of native forest and wet lands, to horse nutrition and welfare, to water conservation practices and to educating our customers and staff towards an awareness of sustainability issues.
2008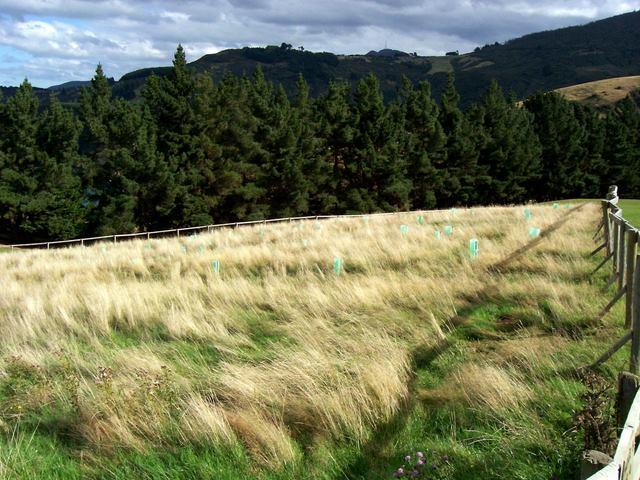 2015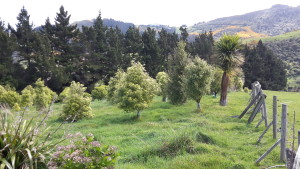 Deborah Bay still has large remnants of the original broad-leaf rain forest. We are trying to  regenerate native plants here by collecting seedlings,  potting them and then planting out areas where they should do well. Problems arise with damage caused by horses, sheep and hares that are attracted to fresh plantings. Protection requires substantial fences and plant sleeves
Pasture maintenance requires regular soil testing and controls to determine exactly what minerals are required.  They are then applied from the evolving  formula that will replace identified deficits.  Helicopter application ensures accurate application .Our supplier, Mainland Minerals, have achieved organic certification with both BioGro and AssureQuality  follow the link http://www.mainlandminerals.co.nz/index.html
2008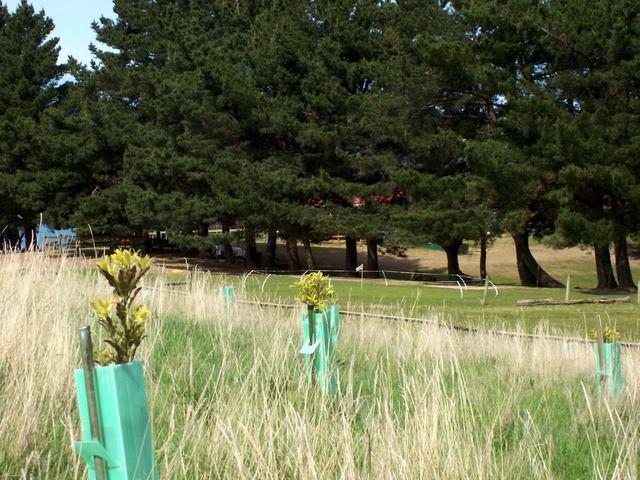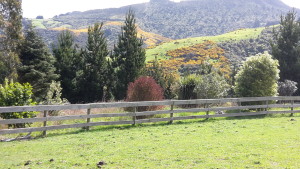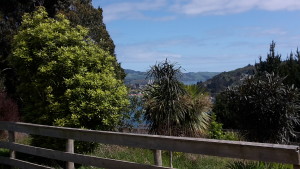 Horse manure is collected from yards, paddocks and golf  fairways, then composted and used to help with regeneration and general garden fertilising. This is a tremendous asset for our well established garden and also the garden at Dunedin's Historic home Olveston, where Margaret is their gardener.
Cross grazing with sheep and the collection of manure helps reduces intestinal worm counts.
Dunedin has the dubious title of the driest city in New Zealand.  We try to collect as much water as possible from roofs and in ponds to be used for cleaning and in watering gardens and golf greens.  The ponds also provide a habitat for numerous species of water fowl .
If you are interested in this area please follow this link
//www.horsetalk.co.nz/features/carbonhoofprint-160.shtml
The Five Ways that we try to reduce our Environmental Hoof print
1) Protecting streams by providing clean rain water in troughs for horses to drink.
2)Avoidance of any chemicals such as pesticides which may pollute groundwater
3)Composting manure.     Horses supply nitrogen to the soil and when manure is harrowed  allowing uptake of nutrients
All manure collected from yards is mixed with grass clippings and then added back as compost for the extensive vegetable
garden
4)A sacrifice area  is used in the winter is used to protect wet pastures from pugging. overgrazing and mud
Susceptible horses / ponies are removed from pasture with a high sugar content so as to reduce the risk of laminitis
5) We are actively involved in the restoration of native wildlife habitats encouraging improving the landscape for the benefit of birds, bees. and other indigenous life